【餐桌威胁——小心使用不合格的一次性餐具】
【餐桌威胁——小心使用不合格的一次性餐具】
网址:http://www.qiluxinke.com
手机页面二维码

2019-10-06 17:28:44
  过量的细菌和添加的化学物质是市场上消毒湿巾的两个严重的质量问题。因此,在选择湿纸巾时,一定要检查品牌、资质认证、生产企业、保质期等。婴儿最好少用。
  Excessive bacteria and added chemicals are two serious quality problems of disinfection wipes on the market. Therefore, when choosing wet paper towels, we must check the brand, qualification certification, production enterprises, shelf life and so on. Babies are best used sparingly.
  2. 餐巾
  2. napkin
  国家有关部门集中在市场流通的餐巾纸进行调查,结果发现,餐馆餐巾纸基本上不符合要求,根本原因是非法使用的纸张制造商,化工原料的使用,导致大量增加致癌物。如果餐巾纸的颜色较深,纸是硬的,而且有纸屑掉下来,一定要用嘴接触,眼睛,和其他有色的餐巾纸不应尽量使用。
  The relevant departments of the state concentrated on the circulation of napkins in the market, and found that restaurant napkins basically did not meet the requirements, the root cause is the illegal use of paper manufacturers, the use of chemical raw materials, resulting in a large increase in carcinogens. If the napkin is dark, the paper is hard, and there are scraps falling, be sure to contact with your mouth, eyes, and other colored napkins should not be used as much as possible.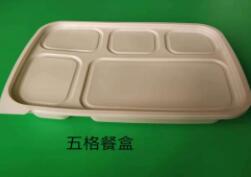 一次性餐具的餐巾
  Disposable tableware napkins
  3.仿瓷餐具
  3. Porcelain-like tableware
  仿瓷餐具的颜色很艳丽,轻而耐摔,成为父母给宝宝吃饭的专用餐具,但使用不当会危害健康。目前市场上的仿瓷餐具很难从外观上辨别优劣,除了去超市、正规商场购买外,最好少买带色的,千万不要在微波炉里加热。
  Porcelain imitation tableware is a special tableware for parents to eat for their babies because of its bright color, light weight and wrestling resistance, but improper use will endanger health. At present, it is very difficult to distinguish the appearance of imitation porcelain tableware on the market. In addition to shopping in supermarkets and regular shopping malls, it is better to buy less colored tableware. Never heat it in a microwave oven.
  一次性餐具模仿瓷器餐具
  Disposable tableware imitates porcelain tableware4. 一次性泡沫食品盒
  4. Disposable Foam Food Box
  一次性泡沫食品盒早就被禁止了,但由于成本低、重量轻,许多公司无视法规继续生产它们。一次性发泡塑料餐具中含有的化学物质会对人体的某些功能造成损害。使用一次性饭盒时,要选择国家认证标志,尽量使用其包装含油大、高温的食品。
  Disposable foam food boxes have long been banned, but because of their low cost and light weight, many companies continue to produce them in defiance of regulations. The chemical substances contained in disposable foamed plastic tableware can damage some functions of human body. When using disposable lunch boxes, we should choose the national certification marks and try to use them to pack oily and high-temperature food.
  一次性发泡餐具
  Disposable foamed tableware
  5. 颜色的吸管
  5. color straw
  调查发现,小餐馆、饮料店和早餐摊的吸管都是不合格产品,颜色越亮,安全风险越大。
  The survey found that the suction pipes of small restaurants, beverage shops and breakfast stands were all substandard products. The brighter the color, the greater the risk of safety.
  6. PVC薄膜
  6. PVC film
  PVC塑料包装含有国家限制类的化学成分,不能直接接触肉类、熟食和油腻食品,但调查发现,超市用其包装食品的现象很多。因此,建议在超市购买熟食后将包装取下,放入其他餐具中。购买保鲜膜时注重,黄色的是PVC材料,白色的是合格的PE材料。
  PVC plastic packaging contains the chemical composition of national restrictions, and can not directly contact meat, cooked food and greasy food. However, the survey found that supermarkets use it to package food in many ways. Therefore, it is suggested that the packages should be removed after purchasing cooked food in supermarkets and put into other tableware. When purchasing fresh-keeping film, we should pay attention to the Yellow PVC material and the white PE material.
  7. 月饼塑料托盘
  7. Mooncakes plastic trays
  调查发现,月饼托盘中含有大量化学物质,严重超标严重。月饼最好买在简单的包装,越复杂和华丽的更有可能造成问题。
  The survey found that the moon cake tray contains a lot of chemicals, seriously exceeding the standard. Mooncakes are best bought in simple packaging. The more complex and gorgeous they are, the more likely they are to cause problems.
  8. 不锈钢餐具
  8. Stainless steel tableware
  偷工减料、化学成分超标成为不锈钢餐具的主要问题。由于它是由铁、铬、镍等重金属制成,与腐蚀性物质长期接触后容易生锈,不能用于调味。另外,在购买不锈钢锅的时候要注意18-8这几个字,从大到小,依次说明产品的防锈性从强到弱。
  The main problem of stainless steel cutlery is Jerry building and excessive chemical composition. Because it is made of iron, chromium, nickel and other heavy metals, it is easy to rust after long-term contact with corrosive substances and can not be used for seasoning. In addition, when purchasing stainless steel pots, we should pay attention to the words 18-8, from large to small, which shows that the rust resistance of products is from strong to weak.
  Disposable tableware
  一次性水晶餐具由食品级PS材料制成。从生产到包装,通过无菌QS车间无尘操作。耐酸、耐碱、耐高温。无菌、抗菌特性;本产品为一次性使用,无需清洗,真正解决了回收餐具的交叉感染,杜绝了疾病的发生。此外,航空水晶餐具可以直观地分辨出它是否干净卫生,是否使用两次。是循环消毒餐具的理想替代品。本文来源:http://www.qiluxinke.comDisposable crystal tableware is made of food grade PS material. From production to packaging, through aseptic QS workshop dust-free operation. Acid, alkali and high temperature resistance. Sterile, antimicrobial properties; this product is a one-time use, no need to clean, truly solve the cross-infection of recycled tableware, eliminate the occurrence of disease. In addition, aviation crystal tableware can intuitively distinguish whether it is clean and hygienic, and whether it is used twice. It is an ideal substitute for circulating disinfection tableware. Source: http://www.qiluxinke.com
相关标签:
一次性餐具
、
一次性环保餐具
、
一次性玉米淀粉餐具